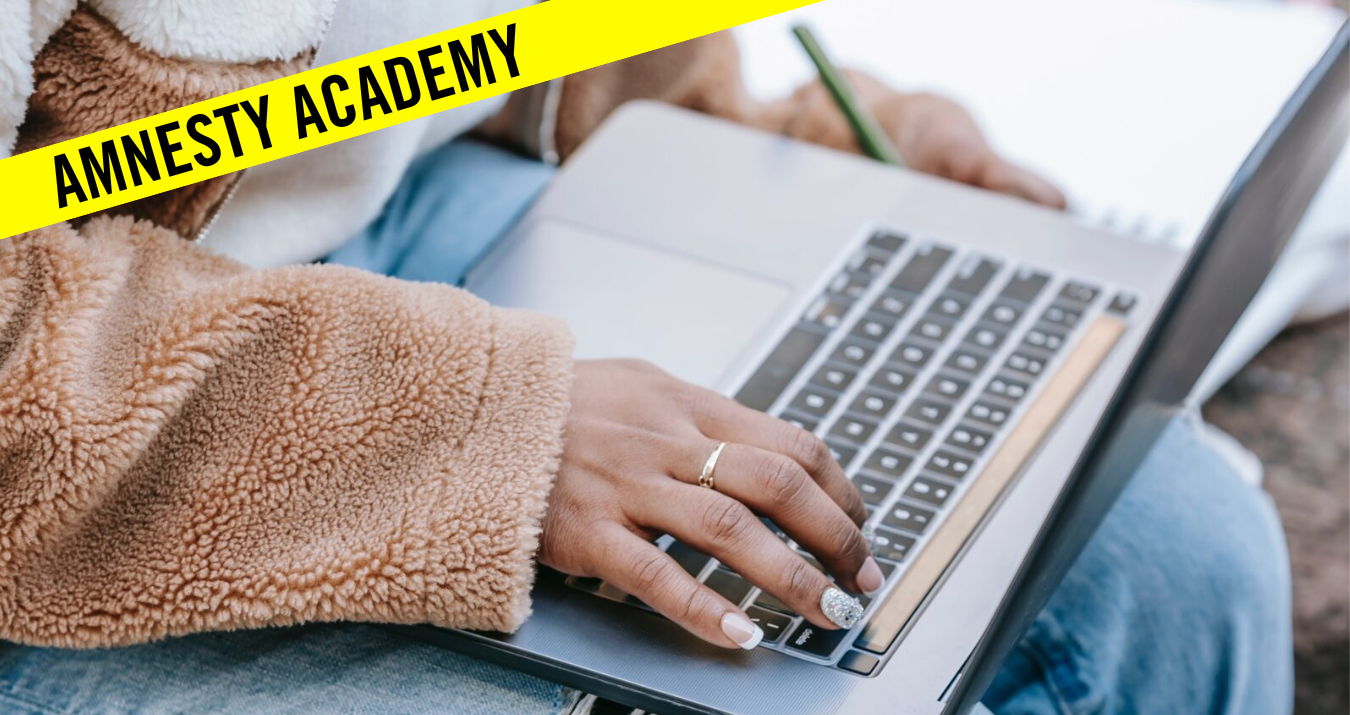 The new online course to combat gender-based violence
On the occasion of International Women's Day, the StandByMe 2.0 project launches one of the many initiatives to combat violence against women and girls in the field of human rights education. The project involves Amnesty International in the sections of Amnesty Italy, Hungary, Poland and Slovenia together with the Bruno Kessler Foundation and the University of Trento.
Confronting and Countering Gender-Based Violence – is a free, self-paced online course, divided into 3 modules. In just 90 minutes, definitions, roots and characteristics of gender-based violence are addressed, analyzing stereotypes and consequences, then moving on to sharing good practices useful for combating this phenomenon. The user is encouraged to experience the journey interactively by listening to testimonials, viewing cards, animated graphics and short quizzes.
The online course lasts 90 minutes and will be available in English, Spanish, French, Polish, Hungarian and Slovenian.
Why is it a course that is aimed at everyone?
The online course is structured in a way that pushes young men and women and educators to reflect and to act consciously within our society, with the ability to recognize the various forms and multiple facets of the phenomenon of gender-based violence. A type of violence that does not only involve women and which has consequences for all subjects. 
From the testimonies of young activists it emerges how many stereotypes have conditioned and shaped their education and their choices; this is just one of the many reasons why gender stereotyping is a limit not only for women.
This course will provide the tools for a gradual process of deconstruction of the gender – and cultural – stereotypes that our society continues to carry around.
"When I hear the word "masculinity" the first words that come to my mind are stereotypes like courage and strength. But masculinity is not only these values. Masculinity is also vulnerability and the ability to admit weakness. " – Janiak (Poland)
To date, the increase in general awareness of the need for rights for the protection and emancipation of women is evident and certainly the result of a historical-cultural evolution. This, however, must be accompanied by a constant analytical approach and an awareness of the longevity of discriminatory phenomena within our cultures.
"So I think that it starts with our small circles, with speaking out against any microaggression that we hear around. And I think that through being more aware of the meaning behind what people say and trying to educate the people around." – Abeer (Jordan)
This course aims to provide young men and women with some tools to develop their gaze in a more inclusive direction, capable of recognizing the complexity of the issue of gender-based violence, starting from theory to arrive at change in practice.